January 26, 2010
Tuesday 2:19pm
New Manila, Quezon City
We've been brainstorming at Burger King E. Rodriguez for more than three times now. The first time was really productive so we kept on coming back. It was also the first time that I've learned that they have such nice value-added service to their customers. No wonder, it's full of people even past its peak hours. You need not to buy any minimum order. We just had large apple juices last week and the rest was all pitching of ideas.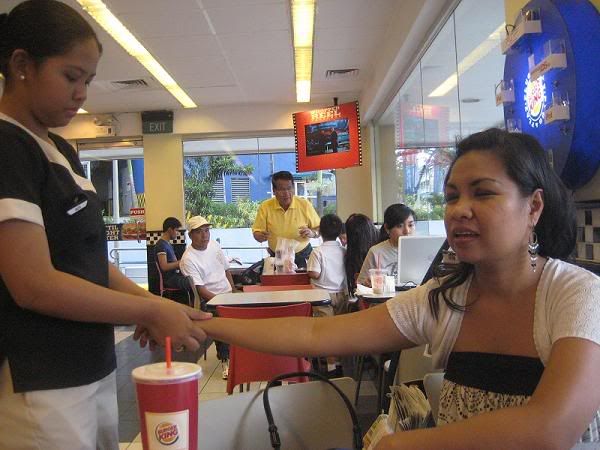 Then, a girl in a therapist's uniform approached us. Even though she was in that attire, there's a logo of BK on her uniform. So, there's no doubt that she's from Burger King. She asked, "Would you like to try our free massage?" I was like, "really?" She related it's been the service of the fastfood chain for two years now. And it seems like everyone else was enjoying it. It's up to you whether you'd like to give a tip, but anyway, the service is free! They also have the usual free cellphone charging and most of it all, free wifi access.
It's definitely been a good day for brainstorming. And for that, me and my colleague officially made BK as our "bat cave."
Love,
Bella Donna